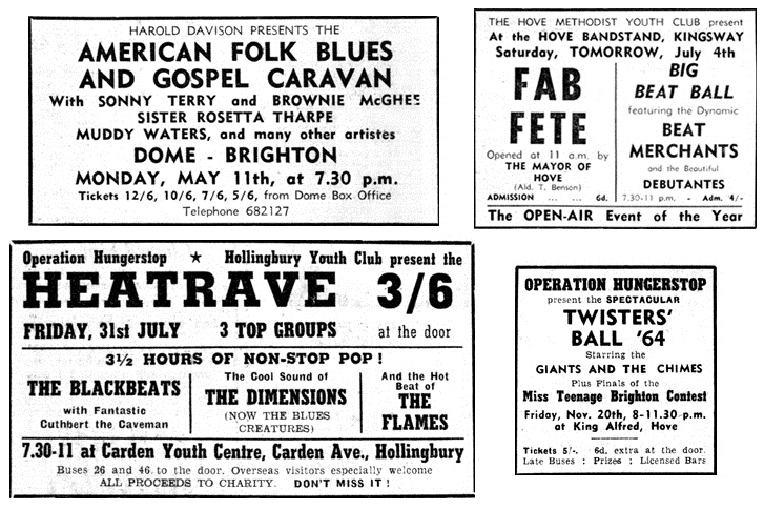 The American Folk & Blues Caravan at The Dome featuring Sonny Terry & Brownie
McGee, Sister Rosetta Tharpe & Muddy Waters. Fab Fete with The Beat Merchants
and The Debutantes. Heatrave with The Blackbeats with Cuthbert the Caveman, The
Dimensions and The Flames. The Twisters' Ball at The King Alfred for Operation
Hungerstop featuring The Giants & The Chimes and the Miss Teenage Brighton contest.