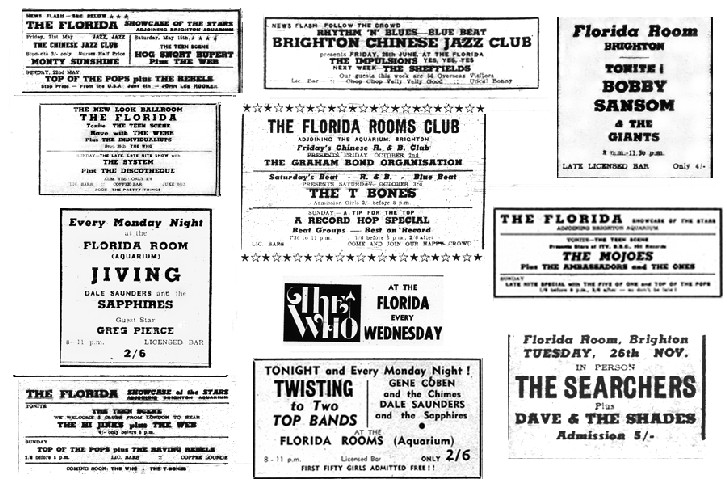 A mixture of ads from 63-65 Promotions by, Bob Harding, Uncal Bonny and others. The Who every
Wednesday was in fact a one off gig. Local groups included are: The T-Bones, The Sapphires, The
Giants, The Web, The Rebels, The System, The Ambassadors, The Shades and The Five of One.